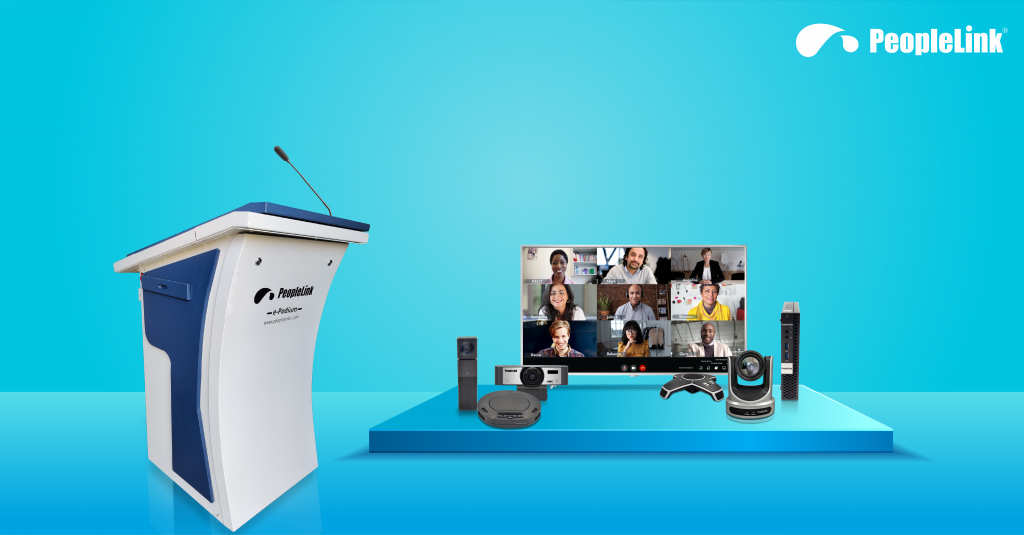 About Us:
Established in 2007, PeopleLinkis a pioneer in delivering modern & advanced-technology based video conferencing solutions that enhance the power of boundary-less extravagant virtual collaboration. PeopleLink provides both hardware based impeccable audio & video conferencing products as well as cloud based video collaboration solutions across all industry verticals that make everyday business interactions more seamless and meaningful.
PeopleLink's smart business collaboration solutions initiate intelligent video conferencing which is not only structured, intuitive, and resource optimized but is also highly scalable, global, and intelligent. 
PeopleLink offers hardware-based enterprise collaboration solutions with a superior range of products across four major categories i.e. video conferencing Endpoints, Camera, Audio & Interactive devices, Digital Podiums and AV/UC Controllers.
InstaVC Collaboration Suite by PeopleLink is a WebRTC based virtual collaboration suite, which provides a complete suite of Video Collaboration platforms across all industry verticals to cater to the unique requirements of each sector. By solving the virtual collaboration challenges faced by various industry verticals, PeopleLink has successfully established itself as a leading enterprise collaboration solutions provider.
Smoothtel in association with PeopleLink Unified Communications aims to solve the challenges faced by every industry vertical when it comes to virtual & video collaboration. In a world where video conferencing has become a necessity & is expanding exponentially, we will empower with impressive visualization and innovative, collaborative solutions to make virtual connections more powerful.