Description
The TV you love
with nothing in the way
Gone are the days of everyone huddling to watch TV on a small and dark screen surrounded by clutter. Samsung has accomplished the feat of evolving TVs to allow comfortable viewing even from a distance with its Big Screen and one billion colours as if you're seeing it in real. Also, you can now manage all your devices more conveniently with one remote control and interact with TV just with your voice. Even with all these accomplishments, new 2018 QLED TV will blend right in with your home interior thanks to Samsung's endless efforts with design craftsmanship. No.1 for 12 consecutive years in global TV, ⓒFuturesource Consulting
Q Colour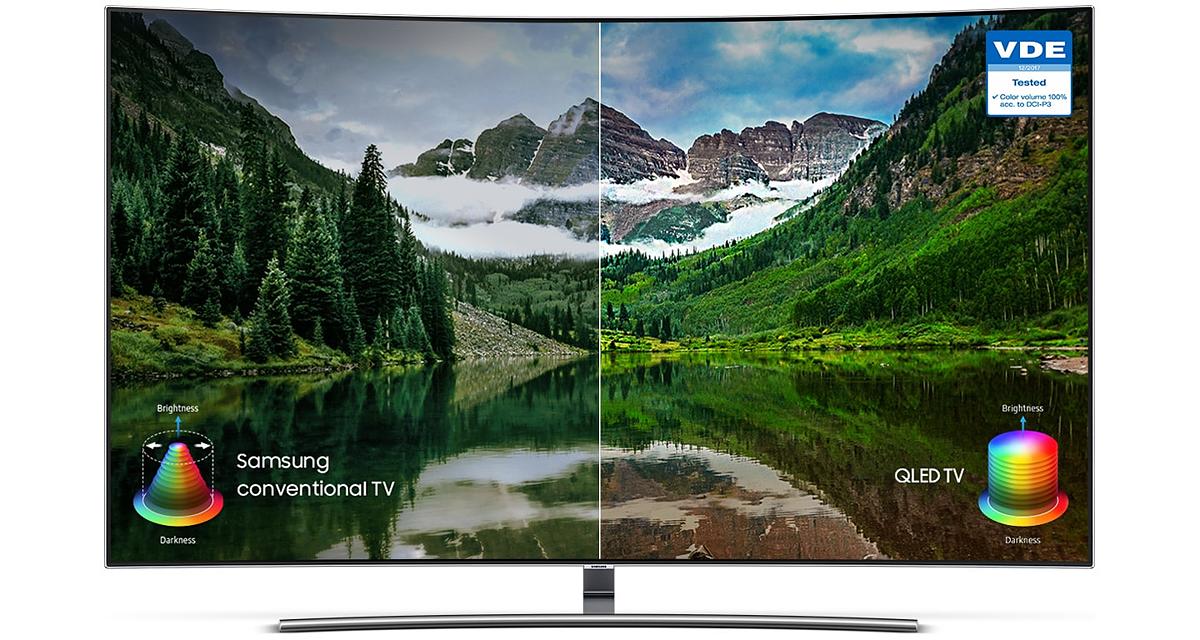 Five words—more than a billion colours. Watch your favourite shows and movies with our most realistic, accurate, and vibrant colours yet. See all the intricate colour details of every scene, just as if you're part of the action.
Colour Volume
Q8C gives you 100% colour volume, which means it maximizes the range of accurate, rich and detailed colours you can see on TV.
Q Contrast
Enjoy your entertainment undisturbed. Find all the intricate details hidden in the darkest scenes. With Q Contrast, you'll see all the tiny aspects of every scene, even with all the lighting in your room.
Q HDR Elite (HDR 10+)
The wider range of brightness and contrasts of Q HDR Elite, powered by HDR10+, lets you see through the director's eyes. See details you couldn't see before in the brightest and darkest scenes.