System Administrator - Web & Graphic Designer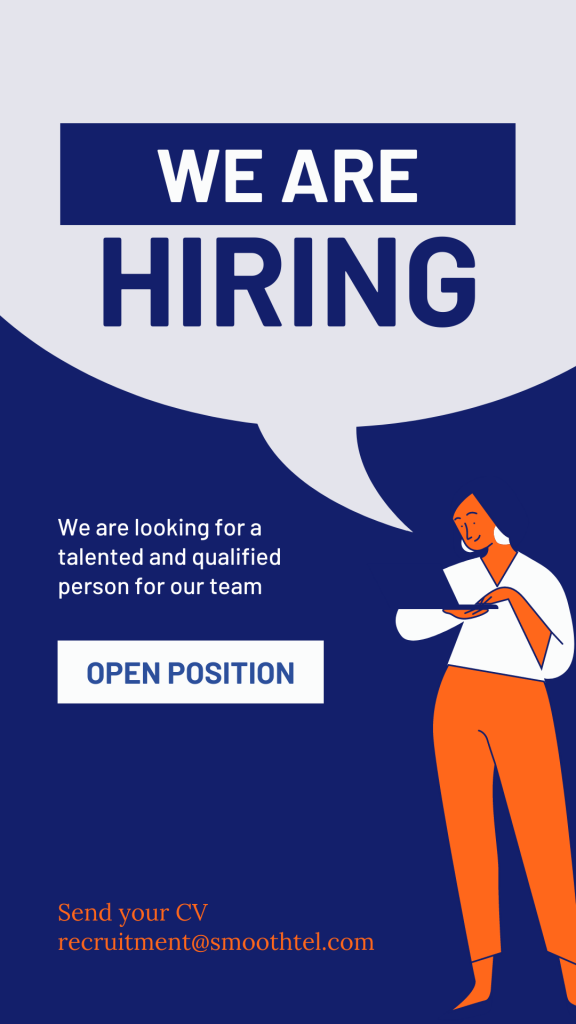 Location: Nairobi, Kenya
We are searching for a Systems Administrator with a Graphics & Web Design background with a knack for creativity as well as a flair for collaborating with cross functional teams to deliver objective based product and marketing campaigns. The Web & Graphics Designer shall work had in hand with the products and marketing teams to drive the departmental objectives and strategies in place whilst assisting with the development of new initiatives in line with the company's goals and emerging trends in the field of marketing.
As the systems administrator, under guidance, you will be primarily tasked with ensuring the operational efficiency of the organizations' technical resources by playing the central role in surveying, installation/setup, configuring, and maintaining systems and equipment within the environment and the IT Product Portfolio. This position is responsible for offering excellent technical product support to customers (both internal and external) as the subject matter expert in matters of IT.
Responsibilities:
Systems Administrator
Monitoring and maintenance of daily operations and performance of IT systems, including server hardware and software, LAN performance, operating systems, user account audit and data backup and archiving.
Manage the day-to-day operations of all internal ICT systems, including hardware and software – telephony systems, security surveillance system (CCTV), ERP system, servers and storage, operating systems, and LAN and WLAN infrastructure.
Implementing effective maintenance of all hardware inclusive of enterprise hardware such as servers, storage, switches, routers, and UPS's
Ensure security of data in the network through regular checks and monitoring LAN performance and threats to maintain confidentiality and integrity of data being processed and accessed.
Technical Support as requested – for IT projects by participating in solutions design, coordinating resources with different services internal stakeholders and external vendors to meet specific client needs.
Configure, Install and support LANs, WLANs, network segments, and Internet systems to ensure that network performance issues including availability, utilization, and throughput, are in compliance with the contractual service level agreements
Provide first and second line support and maintenance services to all organization enterprise systems and LAN infrastructure and escalates and sources expertise when necessary.
Provide guidance and support for application users to ensure that the business application systems are maintained to the highest possible standard with maximum levels of attainable productivity.
Ensure the timely preparation and submission of reporting (monthly, quarterly, semi-annual, and annual) to the management as related to all guiding documents.
Web & Graphics Design
Design, update and manage the company's web, and commercial platforms
Designing brands & collateral for internal & external use
Develop and manage a current Company Brand Book
Provide real time website technical end user support as and when required by all Smoothtel staff members.
Collaborate with marketing team in activities to increase brand awareness & loyalty
Improve SEO rankings for our products and solutions
Build a strong SDS brand presence by using our local images.
Any other duty that may be assigned from time to time
Minimum Qualifications
Bachelors of Science in Information Technology or equivalent (Must have attained a Second Class Upper Division)
Must have attained a minimum grade of B- in KCSE
Design and Marketing Certifications are an added advantage
Have done a brief industrial attachment / internship work experience in a similar marketing position (ICT / Telecommunications industry preferred)
Competent in coding: PHP, HTML, JAVA SCRIPT, C, C++, Visual basics, Application severs: Open ERP, MySQL, Web logistics, Tomcats & Graphics: Fireworks, Dreamweaver, Photoshop & illustration.
Functional knowledge of Oodo ERP platform
Other Skills, Competencies
Excellent communication & interpersonal skills.
Creative thinker and solution oriented
Highly organized person who is able prioritize & multitask effectively in order to meet deadlines and deliverables
Ability to collaborate with cross-functional teams and different stakeholders (internal and external)
Self-driven and result oriented
Must meet all requirements on Chapter 6 of the Kenya constitution i.e. submit, CRB clearance, HELB clearance, certificate of good conduct, EACC Clearance
If you meet the above criteria kindly email your CV and credentials to recruitment@smoothtel.com