Technical Sales Engineer - Cybersecurity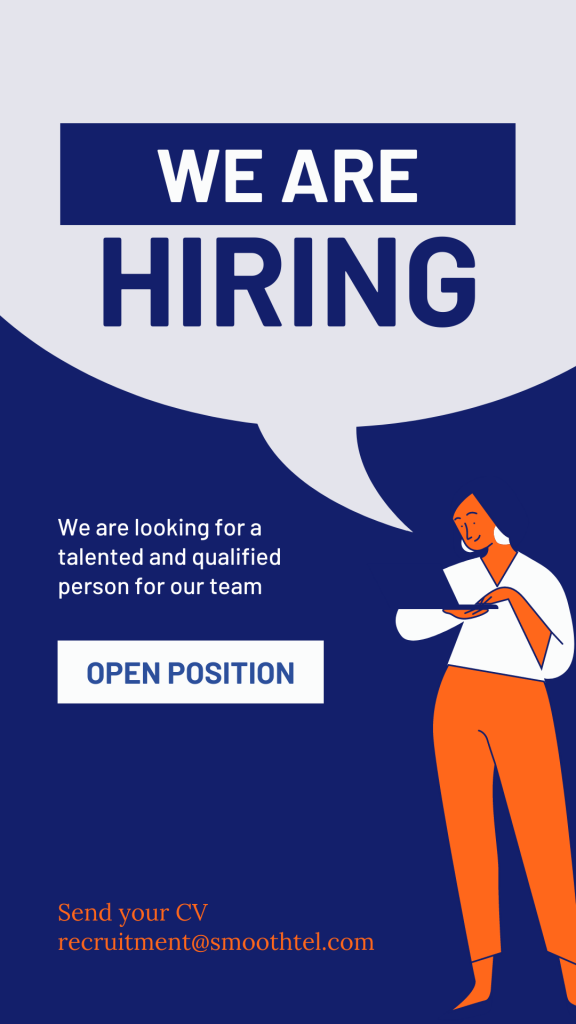 Sales and Marketing Department – Product Management
Job Description
POSITION OVERVIEW
This position is responsible for offering excellent technical support to the Direct Sales team and Customers in matters of Cybersecurity. It also plays a key role in maintaining and growing the vendor relationships for mutually beneficial purposes and is tasked with ensuring all the customer's needs and expectations are met both from a technical and commercial aspect.
As a Technical Sales Engineer for Cybersecurity, you will be responsible for: –
Technical Pre-Sales
Sales Generation: – Generate sales as per the agreed set target of Kshs.4Million per month
Generate 80 qualified monetary leads each month
Liaise with the Direct Sales & technicians to understand our products, technologies and Services.
Interact with the direct sales team and end user to achieve efficient, economical, and high quality design for simple and complex systems.
Visit at least 3 customers in a day for purposes of promoting and selling our Cybersecurity Solutions
Prepare model RFP's and response to customer RFP's within 48 hours upon receipt of the request
Handle post-sales escalation and resolve issues, by coordinating and working with all internal and external stakeholders.
Customer Support: – Proactively provide at least one customer in a week for education and support i.e. working with users to identify needs, determine sources of problems, or to provide information on product use.
Project Planning & Implementation
Ensure Project planning meeting is done within 48 hours of recipe of a cleared LPO
Scheduling, execution, onsite training and commissioning as per the implementation schedule
Handing over of all Cybersecurity projects within72 hours of completion of the projects
Enforcement of the Project Implementation schedule as per the minute project planning meetings
Ensure 100% Quality on all Network projects by follow-through of all Cybersecurity deployments at customers' sites.
Ensure 100% compliance of PPE by all technical staff working in sites.
Solution Design and architecture
• Design solutions for new quotations within 3 hours
•Design proposals as follows: RFQ's – 48 hours
Tenders – 72 hours
Research and Development
•Understand competitor offerings and provide input to the sales team on product positioning and differentiation.
•Introduce at least one new technology to the market every month.
•Work towards the innovation, introduction and improvement of products/solutions and processes and provide information center to keep the organization and clients up to date.
•Conduct training and technical workshops for customers and internal teams at least 4 trainings in a month.
Product Planning and forecasting
•Ensure to negotiate for the best prices from our manufacturers and distributors
•Forecasting of stocks and ensuring minimum levels of stock are met at all times.
Training and Certifications
•Ensure to do a minimum of 2 certifications in Cybersecurity per quarter (or as relevant in line with the Vendor Requirements)
•Ensure completion of the Diploma in sales from "Alison" online learning center
•Ensure completion of the Diploma in project management from "Alison" online learning center
Reports
•Send daily, weekly, monthly KPI based reports
•Send weekly and monthly project and revenue / sales target / activity report through the Sales Coordinator
Compliance to ISO 9001:2015 and systems and procedures
•Ensure 100% compliance to ISO 9001:2015 standards
•Ensure 100% compliance to company processes and procedures
| | |
| --- | --- |
| KEY RESULT AREAS | KEY RESULT MEASURES |
| Technical Pre-Sales | Sales Generation: – Generate sales as per the agreed set target of Kshs.4Million per month Generate 80 qualified monetary leads each monthLiaise with the Direct Sales & technicians to understand our products, technologies and Services.Interact with the direct sales team and end user to achieve efficient, economical, and high quality design for simple and complex systems.Visit at least 3 customers in a day for purposes of promoting and selling our Cybersecurity SolutionsPrepare model RFP's and response to customer RFP's within 48 hours upon receipt of the request Handle post-sales escalation and resolve issues, by coordinating and working with all internal and external stakeholders.Customer Support: – Proactively provide at least one customer in a week for education and support i. e working with users to identify needs, determine sources of problems, or to provide information on product use. |
| Project Planning & Implementation | Ensure Project planning meeting is done within 48 hours of recipe of a cleared LPOScheduling, execution, onsite training and commissioning as per the implementation scheduleHanding over of all Cybersecurity projects within72 hours of completion of the projectsEnforcement of the Project Implementation schedule as per the minute project planning meetings• Ensure 100% Quality on all Network projects by follow-through of all Cybersecurity deployments at customers' sites.• Ensure 100% compliance of PPE by all technical staff working in sites. |
| Solution Design and architecture | Design solutions for new quotations within 3 hours Design proposals as follows: RFQ's – 48 hours Tenders – 72 hours |
| Research and Development | •Understand competitor offerings and provide input to the sales team on product positioning and differentiation.•Introduce at least one new technology to the market every month.•Work towards the innovation, introduction and improvement of products/solutions and processes and provide information center to keep the organization and clients up to date. •Conduct training and technical workshops for customers and internal teams at least 4 trainings in a month. |
| Product Planning and forecasting | Ensure to negotiate for the best prices from our manufacturers and distributorsForecasting of stocks and ensuring minimum levels of stock are met at all times. |
| Training and Certifications | Ensure to do a minimum of 2 certifications in Cybersecurity per quarterDiploma in sales from "Alison"Diploma in project management from "Alison" |
| Reports | Send daily, weekly, monthly KPI based reports |
| Compliance to ISO 9001:2015 and systems and procedures | Ensure 100% compliance to ISO 9001:2015 standardsEnsure 100% compliance to company processes and procedures |