Since the beginning of the global pandemic, cybercrime has increased by 600%. (2021 PurpleSec). This figure is likely to rise further in the near future. Cybercriminals will continue to ramp up their activities and develop more advanced and sophisticated methods of operation: because of vulnerabilities associated with working from home and the potential for increased financial gain.
Over the last few years, cybercrime has become a growing concern for both businesses and individuals. What was once viewed as a limited threat with limited ability to cause actual long-term harm to people and institutions now accounts for over $1 trillion in annual losses, which has more than doubled since 2018.
A firewall is a network security device that monitors and filters incoming and outgoing network traffic based on previously established security policies in an organization. At its most basic, a firewall is a barrier that sits between a private internal network and the public Internet.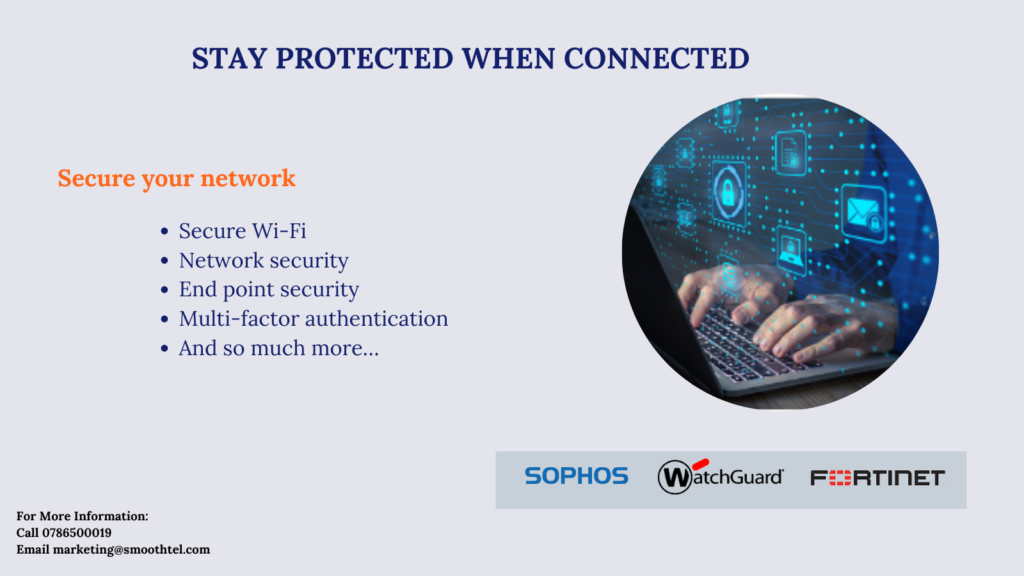 Types Of Firewalls
Hardware-based firewalls. A hardware-based firewall is an appliance that serves as a secure gateway between devices inside and outside the network perimeter.
Software-based firewalls. A software-based firewall, also known as a host firewall, is installed on a server or other device.
Cloud and hosted firewalls – A cloud firewall, like a traditional firewall, is a security product that filters potentially malicious network traffic.
Advantages
Network traffic is monitored. The ability to monitor network traffic is the foundation of all firewall security benefits.
Virus attacks are prevented. Nothing can bring your digital operations to a halt faster or more forcefully than a virus attack.
Hacking is prevented – A firewall filters traffic based on predefined rules, can block suspicious addresses and malicious sites, and prevents unauthorized network access.
Spyware is removed – The Malware Protection built into the Firewall shields the internal network from malicious content by scanning web content.
Encourages privacy – Firewalls protect your systems by monitoring and analyzing network traffic and proactively blocking potential threats.
Types of Business Firewalls
While private citizens should use firewall software to protect their computers and networks from malicious internet traffic, businesses require more robust security solutions.
Business-grade firewall protection is available on four levels:
1. Network-level
2. Circuit-level gateway
3. Application-level gateway
4. Stateful multi-layer gateway
An advanced business-grade firewall ensures an enterprise's internal safety in addition to providing a barrier against outside bad actors and antivirus protection. When properly configured and programmed with the appropriate rules, this protection can generate reports on any non-business-related activities on the networks it patrols. Don't let your company fall victim.